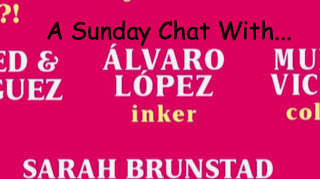 Georgie and Dan are back with a very special episode!
This time your Co-Pilots through the EVERYVERSE are joined by Alvaro Lopez (Exiles' inker, so get excited you idiots!)
Alvaro was kind enough to come on to chat about his start in comics, his Dragon Ball Parody, his big break on Batgirl: Year One, working with Marcos Martin, Javier Rodriguez, etc. etc. 
A very special thanks for chatting for 1 1/2 hours in a second language as well, much appreciated!