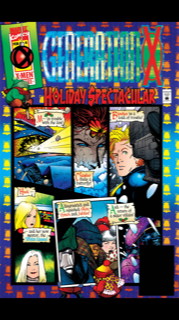 Georgie and Dan are here to help you get over your Endgame Hangover!
This week, the boys dive into an interesting, but problematic Excalibur issue, a LONG-AWAITED character piece in Exiles, and a story that gets to the core of what being an X-Man is in Generation X. If only the current Uncanny series was still telling stories like this...
Join us in the... EVERYVERSE!
It's Exiles #16 (2001), Excalibur #15, and Generation X #4 (1994)